Ronnie Blair (23) in action
for Colorado Caribous
The excellent
NASL Jerseys
website is a wonderful resource for anyone with an interest in the NASL, but also for the other professional "soccer" leagues that dotted the USA and Canada from the late-1960s through to the beginning of the MLS in 1996. If your fancy is so tickled, you can also drop in on the history of the rival leagues founded across the more traditional US sports through the 1970s and 1980s.
Not only does the site include a comprehensive look at the ground-breaking "uniforms" worn during the halcyon days of US soccer, it is also lavishly illustrated with player images and statistics from throughout their careers.
As touched on
elsewhere on NIFG
, many players from Northern Ireland, or who played our own local leagues (the whole Detroit Cougars squad from the 1967 season is included) have plied their trade across the pond. Below is a list of these players as featured on NASL Jerseys with links to their bios if featured on NIFG.
| | | | | |
| --- | --- | --- | --- | --- |
| Player | League(s) | Caps | Born/Citizen | Other Links |
| Armstrong, Tom | | IL | NIR | |
| | | Am | NIR | |
| Bell, Tony | | - | NIR | - |
| | | 37 | NIR | |
| | | 5 | NIR | |
| Borne, Roy | | - | NIR | - |
| Bradley, Brendan | | - | NIR | |
| Brown, Barry | | - | NIR | - |
| | | 2 | NIR | |
| | | 2 | NIR | |
| Carlyle, Hilary | | - | NIR | |
| | | 7 | NIR | |
| Cavanagh, Tony | | - | NIR | |
| | | 48 | NIR (USA) | |
| Colrain, John | | - | SCO | |
| Conroy, Terry | | - | IRL | |
| Creighton, Harry | | IL | NIR | - |
| | | Am | NIR | |
| | | Am | NIR | |
| | | 43 | NIR | |
| Ervine, Glenn | | - | NIR | - |
| | | Am | NIR | |
| Gibson, Jim | | - | NIR | - |
| | | rep | NIR | |
| Hall, Gerry | | - | NIR | - |
| | | 5 | NIR | |
| | | 34 | NIR | |
| Houston, David | | - | NIR/CAN | - |
| | | Am | NIR | |
| | | 35 | NIR | |
| | | u23 | NIR | |
| Kelly, Jimmy | | - | NIR | - |
| | | Am | NIR | |
| Kydd, Sammy | | - | NIR | - |
| Lemon, Jim | | - | NIR | - |
| Lemon, Noel | | - | NIR | - |
| | USA | IL | NIR | - |
| McCoy, Martin | | - | NIR | - |
| | | 67 | NIR | |
| | | Am | NIR | |
| | | 1 | NIR | |
| | | 52 | NIR | |
| McGeough, Jimmy (1) | | - | NIR | |
| McGeough, Jimmy (2) | | - | NIR | |
| | | 21 | NIR | |
| | | 2 | NIR | |
| | | u23 | NIR | |
| | | 34 | NIR | |
| Millen, Billy | | c/u | NIR | |
| Moore, Terry | | IL | | |
| | | 6 | NIR | |
| | | u23 | NIR | |
| Mulholland, Wesley | | - | NIR | |
| | | 1 | NIR | |
| | | 73 | CAN/NIR | |
| Nicholl, Terry | | - | ENG | |
| O'Kane, Gerry | | - | NIR | |
| | | 31 | NIR | |
| | | 14 | NIR | |
| | | Am | NIR | |
| Quinn, Brian | | rep | NIR/USA | |
| Rainey, Jerry | | - | NIR | - |
| | | 1 | NIR | |
| Sinclair, Billy | | - | SCO | |
| | | 7 | NIR | |
| Thompson, Jim | | - | NIR | |
| | | IL | NIR | |
| | | 11 | NIR | |
| | | 1 | NIR | |
| Weatherup, Jim | | Am | NIR | |
| | | IL | SCO | |
| Wright, Maurice | USA | - | NIR | - |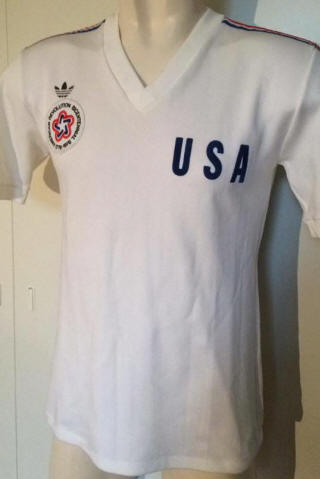 KEY:
Leagues: USA - United Soccer Association (1967); NPSL - National Professional Soccer League (1967); NASL - North American Soccer League (1968-1984); MISL - Major Indoor Soccer League (1978-1992); ASL - American Soccer League (1933-1983 and 1988-1989); AISA - American Indoor Soccer Association (1984-1990); USL - United Soccer League(s) (1986-date)
Caps (highest level listed): number - full NI caps; u23 - Under-23 NI caps; Am - Amateur NI caps; rep - other IFA/NI representatitive; c/u - full NI squad call-up; IL - Irish League representative