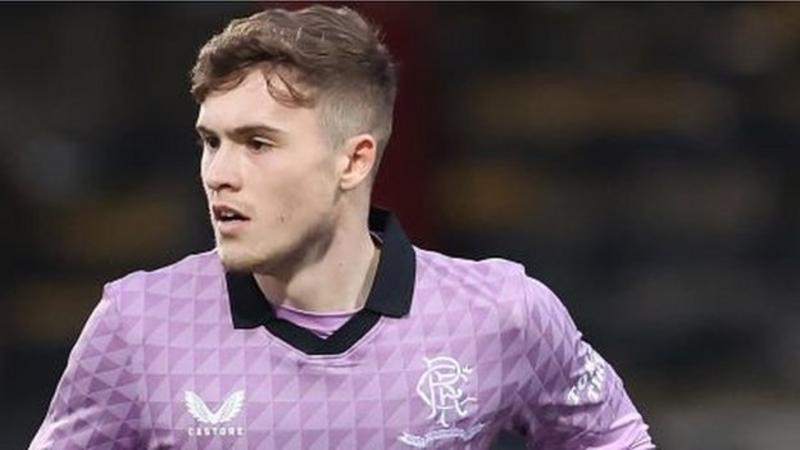 Name:
Charlie Liam McCann
Born: 24 April 2002, Coventry (ENG)
Height: 5.08 ft / 1.73 m
Weight: 11.07 st / 73 kg
Position: Midfielder
Representative Honours: Northern Ireland: Under-21; Republic of Ireland: Under-17.
Club Career:
Teams ... -Seasons- Signed -Fee- League FA Cup FL Cup -Other-
Coventry City ............ Youth
Man Utd . 20/1 .... ...... Youth 0(0)/0 ...... ...... 3(0)/1*
Rangers . 21/2-22/3 Jul-21 £750k 1(2)/0 0(2)/0 0(3)/0 6(0)/1#
Forest GR 22/3 .... Jan-23 £350k
*
EFL Trophy for Under-21s; # SPFL Challenge Cup for B Team.
Biography:
A graduate of Manchester United's Academy, Charlie McCann commanded a significant fee when he transferred to Rangers in 2021. Initially part of the B team at Ibrox, he made a number of firstteam appearances in the second half of the 2021/22 season.
The English-born McCann had played for the Republic of Ireland as a youth, before switching to Northern Ireland. He subsequently claimed Under-21 caps before elevation to the senior panel in the summer of 2022.
In January 2023 he joined Forest Green Rovers.
Northern Ireland Under-21 Cap Details:
12-11-21 Lithuania H W 4-0